Intranet Sites and Applications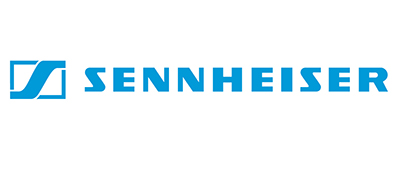 Sennheiser USA
Sennheiser USA chose Synaptic to streamline their internal business processes using Domino for collaborative applications. Forms are now routed properly from department to department automatically, reducing the amount of basic form distribution work, which allows employees to contribute to more productive tasks. Sennheiser produces top-quality sound recording products and are particularly well known for their microphones and headphones.
BioValve
Synaptic developed a Purchase Order system for BioValve, which includes extensive workflow approval routing based on the dollar amount for the order. Purchase orders are automatically sequentially numbered, making it easier to track and trace outstanding orders. Orders show outstanding line items, and employees can easily see which items to update as items are received from vendors. Purchase orders also can be faxed directly to vendors from the Notes client.

State Street
Synaptic augmented State Street's Procurement Management System so that internal employees can now easily locate vendors with which the company has already done business. Employees can rate the vendors; ratings are averaged and presented on the web site to aid other employees in vendor selection.
Synaptic has created a web-based Project Tracking System for State Street's large IT department to track hundreds of internal projects. Project managers can create monthly status reports, automatically update projects with the latest budget information, and present senior management with graphical reports.

Interliant
The Interliant intranet uses a dynamic menuing system based on documents available within the system and includes a workflow process for publishing documents within the site. Links to internal applications provide a "one-stop" site for the employees' needs.
Synaptic and Interliant have enabled a healthcare benchmarking company to input data stores on healthcare statistics that is used nationwide by healthcare organizations. Phase II web-enabled the application for member healthcare organizations so that they can look up statistics and make requests online.
GL Mortgage Associates (GLM)
Synaptic designed, developed and implemented the intranet Mortgage Tracking Application for GL Mortgage Associates (GLM). This powerful and innovative business tool allows GLM to process mortgage applications faster and at much reduced cost. It automatically tracks each application as it traverses a complex and customizable workflow; multiple tasks run in parallel, with each task assigned to different people or functions. The system provides each user with an easy-to-use, prioritized "workbasket" listing the work which is waiting for his or her attention.

Brodeur Worldwide<

Brodeur Worldwide is a global team of public relations professionals dedicated to helping select companies and organizations influence their target audiences. They provide the highest-quality client service through customized programs leading to measurable results. Synaptic built a web based Interview Scheduling application to help run Brodeur's core business of public relations. The application assists in the complicated task of scheduling dozens of executives with hundreds of reporters during a short period of time, such as at a trade show or other event. This workflow application is based on Lotus Domino technology with links to other back-end databases.

State Street Bank
Synaptic designed and developed the Software Distribution Intranet application for State Street Bank using Lotus Notes and Domino technology. This secure application automatically tracks who has received software updates to key applications within the bank. It will then notify users if a new update is available. In addition, management reports are automatically compiled in order to insure that the bank is in compliance with software licensing and distribution agreements.

State Street Bank
Synaptic built the State Street Bank Global Telephone Directory. State Street's telephone directory is now online and searchable (and it looks great)

State Street Bank
The State Street Bank AMAC (Account Maintenance and Control) Workflow Application automates the input and tracking of investor requests to enter foreign markets for mutual fund and securities trading. It automates escalation and online reminders and uses e-mail to route market-entry documentation to the client. The application automatically keeps track of over 50 different workflow rules for each of 80 diverse markets around the world. Changes to a particular market flow through the application, thus insuring that the most up-to-date information is always used during the account-opening process.

State Street Bank
Synaptic built the web-browser interface to the State Street Bank Log Tracking Query Processing Application. In use throughout State Street's worldwide operation and distributed to servers in the U.S., Europe, Australia, and beyond, this Lotus Notes/Domino workflow application permits the online input and collective research and resolution of queries from institutional investors. Synaptic's groundbreaking interface allows for the integration of rich-text and graphical materials into web-based query documents.